Charles de Gaulle, Hotel, Opera Garnier, Galeries Lafayette, Place de Vendôme, Church of Magdalenae, Napoleon's Tomb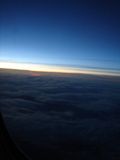 -stayed up the entire night to pack/finish itinerary after getting no sleep the previous night thanks to biochem final

-next day: very grumpy

-hastily filled out ATM card application 2 hours before my flight...after finding out my other card got canceled *headdesk*

-after 10 hours on a delayed flight...finally arrive at Charles de Gaulle airport

-greeted by
arwensedai (who got there 2 days before me) and Eric (who is filthy stinkin' rich -and single *wink wink*- FYI)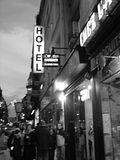 -got to the hotel, which was in a really shady neighborhood, and they tried to overcharge us 60 euros!! >:| The guy kept trying to rip us off even after I showed him our online reservations. bastard. Thank God Eric was there to drive us around to find another hotel



-the amazing view from our room



-our luggage all chained up because we're paranoid about getting our crap stolen in foreign countries :p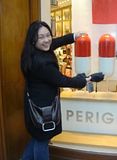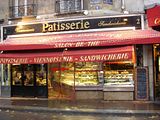 -tried to kill my jetlag by going shopping at Galeries Lafayette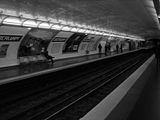 -got off the metro and felt strangly attracted to a sliver of a building behind some shops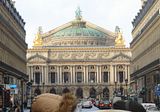 -it was the Opera Garnier!!!!! ♥ ♥ ♥ [video of inside opera house] [video of outside opera house]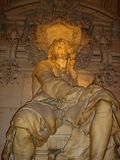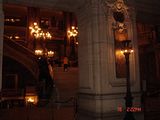 -stopped by to take a few pictures, but left after 10 mins since I knew I'd be back with
ewanmesong to take the tour [more Opera pics on Day 6!]



-a floor vent! do you see phantom anywhere?? ;)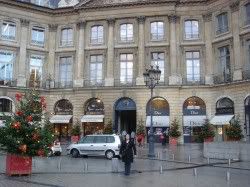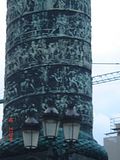 -wandered around some more and accidentally ran into what we later discovered was the Place de Vendôme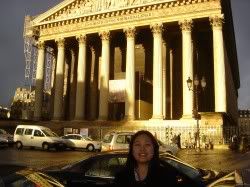 -more walking around to find the Church of Magdalenae & Napoleon's tomb

-here is where I almost fell flat on my ass in the middle of the street [video]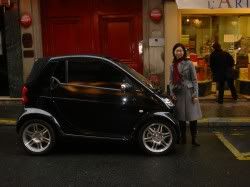 -a smart car!! Everyone has one of these in Paris!



-chocolaaaate. very expensive chocolate...

-went out to dinner with Eric and Ty. Did you know Frenchies dont eat dinner till 10pm??

-got mistaken for hookers waiting outside for Eric to pick us up -_-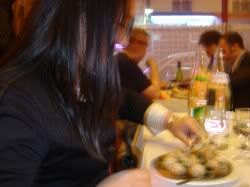 -Eric wanted us to have "real french food" so I ordered snails (which tasted pretty ok) and Joy ordered Foie Gras (duck/goose liver paste - which was not so ok)

-the chef used to be head chef at the restaurant on top of the eiffel tower (!!)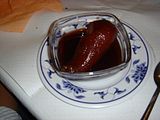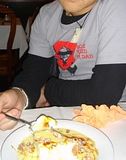 -for dessert I had baby poached pear in wine sauce and everyone else had a white chocolate mousse-y thing

-dinner was really good....and cost 200 euros -_- I was secretly crying inside when I offered to pay for a meal that cost more than my entire monthly grocery bill :'( good thing Eric and Ty ended up paying *whew* They kept putting food on our plates going "TRY THIS!...AND THIS!" Joy (
arwensedai) clutched her fork & knife and kept saying "ooooooooh so fullll....*exhales*...*continues to eat*



-after dinner, we drove to the pantheon and walked around a place with a bunch of nightclubs/bars

-they insisted on buying us nutella & coco crepes (NO MORE FOOD!!!!!!!!!!)

-went out for drinks after crepes until 4am & felt like I was gonna DIE. 96hrs of awakeness + 5 hours of total sleep = @_@


and this marks the end of Day 1. THE longest day in history.