Louvre, Musee d'Orsay, Eiffel Tower (FIIIIIIIINALLY!!!)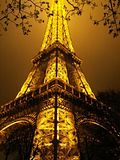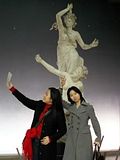 -planned on waking up at 8am to go to The Catacombs before meeting Elyse (
ewanmesong) back at the hotel....
-actual wake-up time: 11:30 -_- no Catacombs for us :(
-took Elyse around Paris and stopped by the Louvre again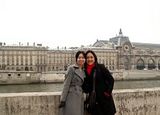 -went to the Musee d'Orsay (second most popular museum in Paris)

-lots and lots and lots of pictures/videos :D



1. me acting like a goob 2. Joy & her woman 3. Monet! ♥ 4. mini Eiffel Tower - getting closer!!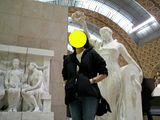 1. Elyse (who wishes to remain anonymous) awaiting her be-wreathment 2. OMGWTFPOLARBEAR! 3. more funny poses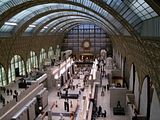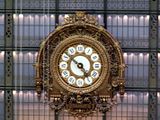 1. first floor of Musee d'Orsay (used to be a train station -- reminds me of the one Christian arrived at in Moulin Rouge! XD) 2. giant clock 3. pretty designs on the wall



mini Opera Garnier!! You've all hear of Cleolinda's Phantom in 15...but have you watched Phantom in 15 [seconds]? (video)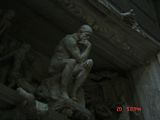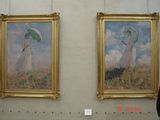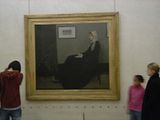 1. the thinker man 2. Monets 3. somebody help me with this one...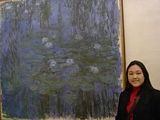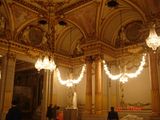 1 & 2. Monet's Water Lilies!! 3. inside the museum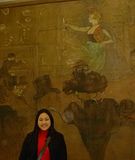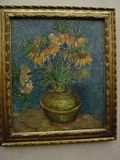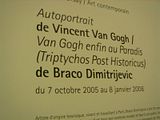 1. a Toulouse painting!! 2. Van Gogh



miniature version of Paris in the floor of the museum [video]



Degas' Blue Dancers!!!!!!!!!!! (the ballerina choreography in Phantom is based off Degas' ballerinas :D)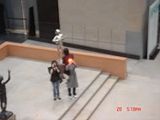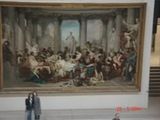 1. Elyse and Joy taking a picture of.... 2. me on the balcony..taking a picture of....... 3. them :p


OFF TO THE EIFFEL TOWER WE GO!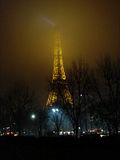 [One Night In Paris video] (not what you think ;))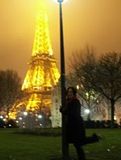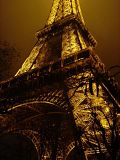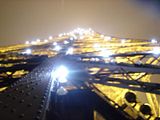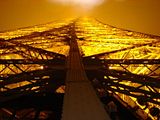 clap on // clap off [Eiffel Tower light show video] (prepare to be blinded)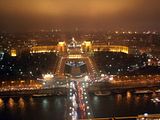 the view (a bit foggy the day we went)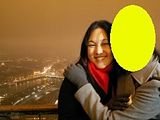 Me and Joy...apparently we look like the lesbian couple of the century -_-



the three musketeers! (more like the 2 musketeers and a giant yellow blob :p)

keep an eye out for Day 6! Day 6 = Moulin Rouge and Opera Garnier day!! XD