I paid a grand total of $40 for this entire vacation. Damn bellboys and their tips. Everything else was expensed. Hell yeah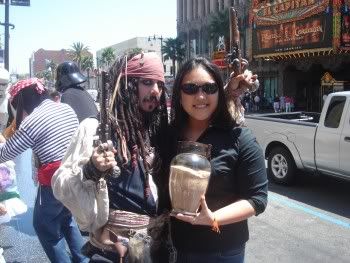 Snakes on a Plane premiere was there that night. w00t Sam Jackson!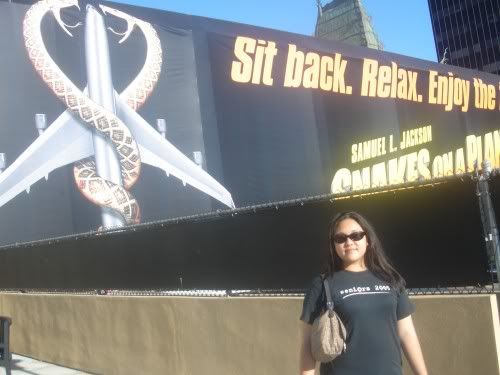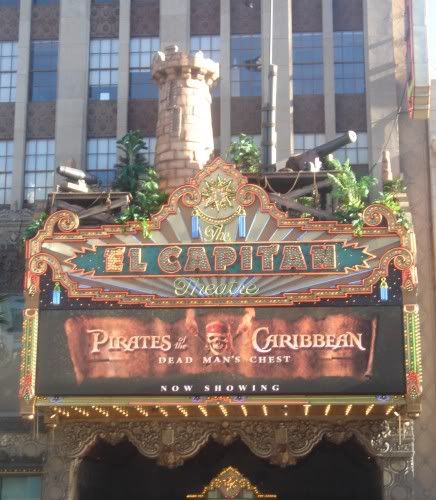 with my cousin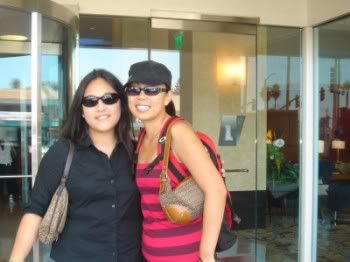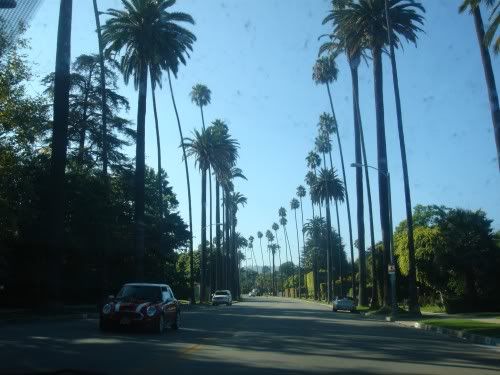 the view from the balcony of our first hotel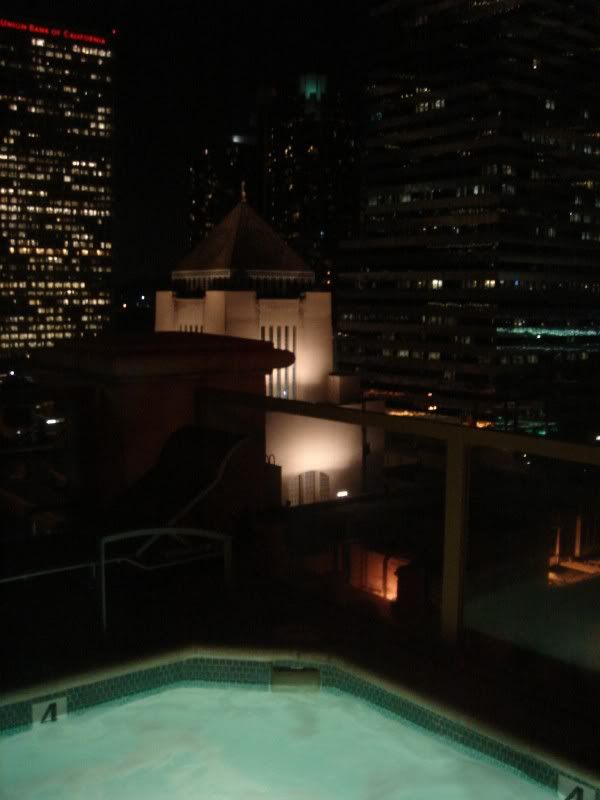 the view from our second hotel (to the left: Hollywood sign, to the right: Kodak Theatre/Grauman's Chinese Theatre)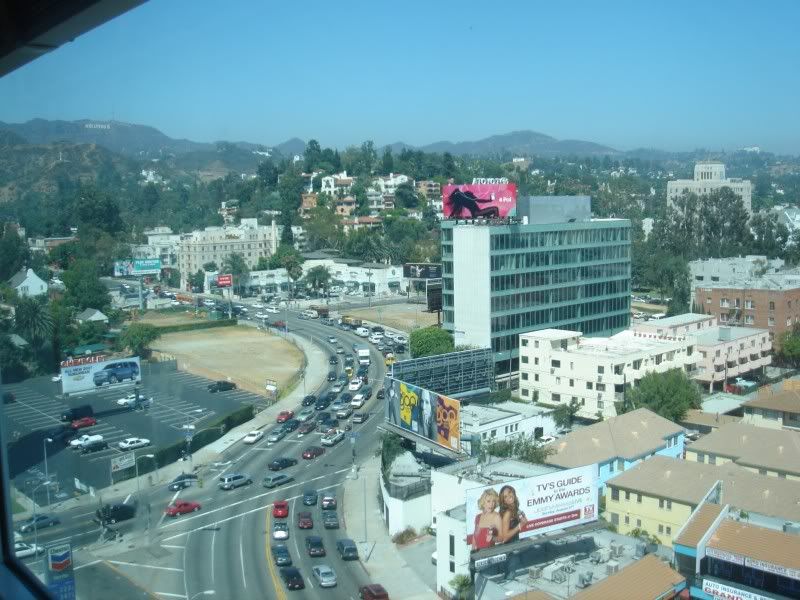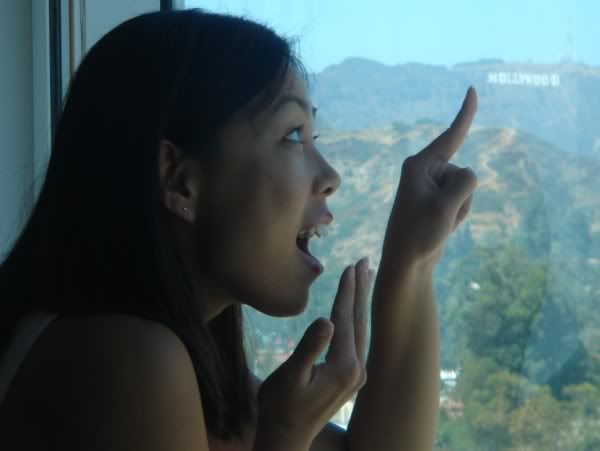 lol I'm such a geek
dinner at the Water Grill (damn they gave you the smallest amount of food for the most amount of $$)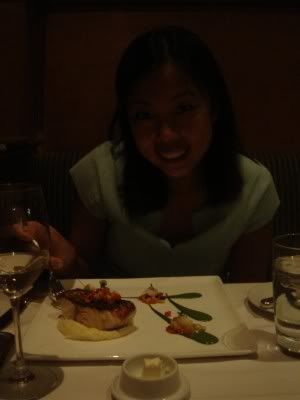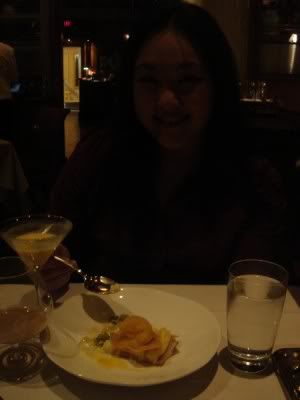 omg we won Oscars XD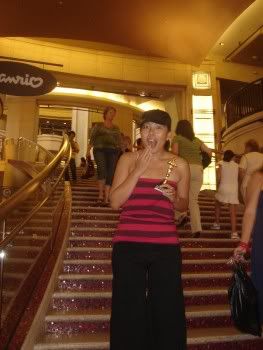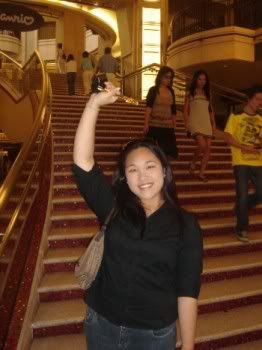 some weird guy who took my Oscar and started yelling "Thank you! Thank you! I WON!"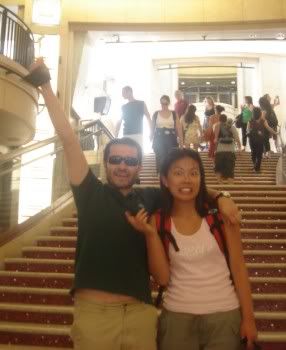 at the Hollywood and Highland shopping plaza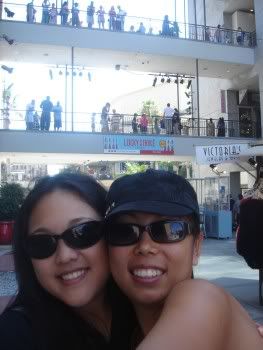 Robertson Blvd:


the Ivy. We went to eat there...the food wasn't THAT great. Don't know why celebs fuss over it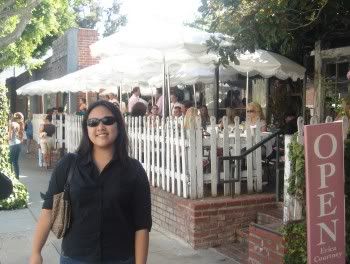 Kitson. Paris/Nicole/Mischa/Lindsay shop here. Maybe because a plain t-shirt costs $80 and the biggest size is a 6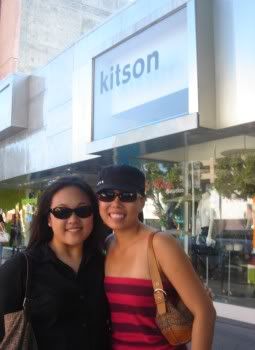 Lisa Kline. The store with the shades that slide down so papparazzi can't take pics of celebs inside o_o
Dinner at some diner place. Right before we went to see Dirty Rotten Scoundrels XD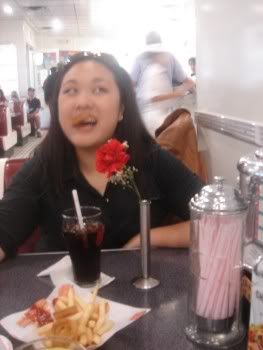 Dirty Rotten pics...again :D
with Tom Hewitt (who plays Lawrence)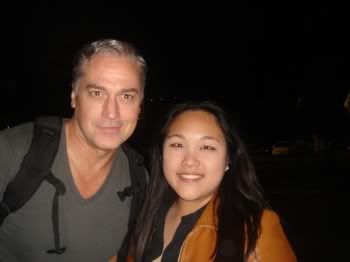 and my homeboy Norbert Leo Butz:
the reasoning behind the yellow smiley
a little something I bought at a souvenier shop for the Wicked fangirl in me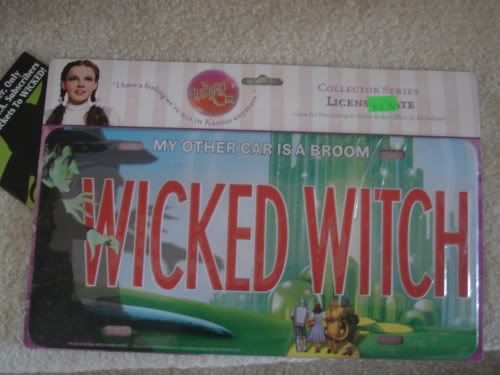 Celebrity Homes Tour. Which SUCKED. The last time I went with
ewanmesong
it was awesome. They took us to the homes of Britney Spears, Halle Berry, Christina Aguilera, etc. This time, I didn't recognize ANY of the celeb's houses he took us to because they were either 1. Over 80 years old, or 2. Dead. -_- We got our money back though...
Outside the Actors Studio (haw haw)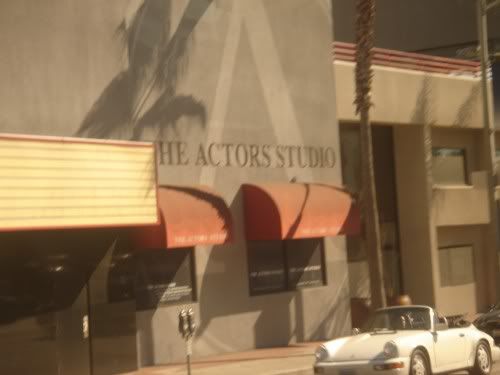 The Pretty Woman fire escape!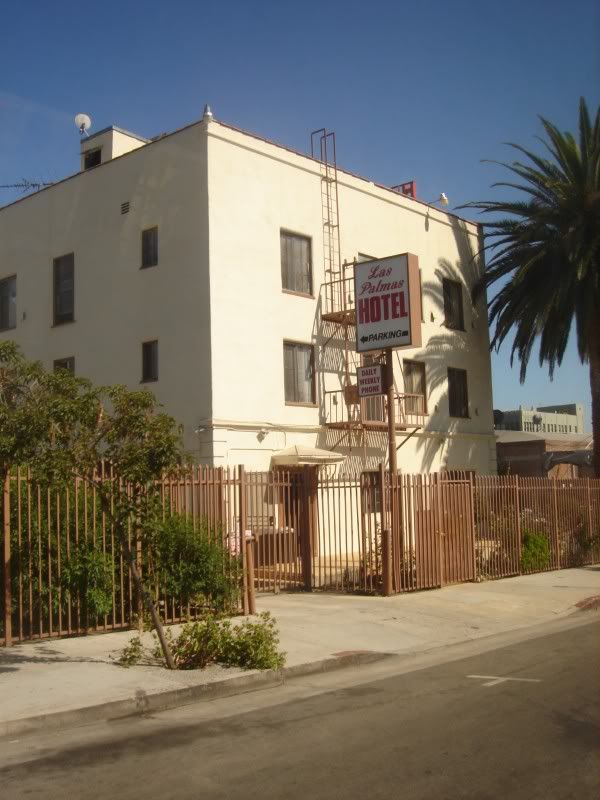 lol Scientology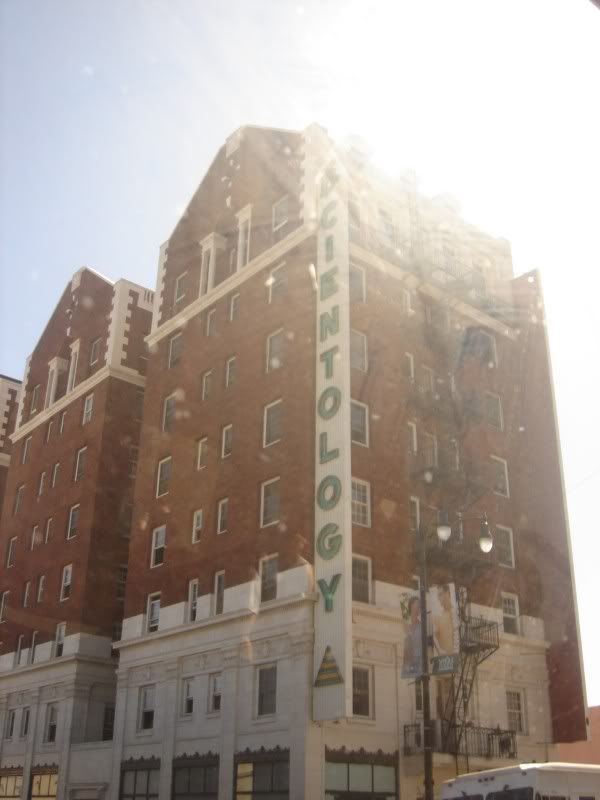 the Osbourne house
Playboy mansion. Didn't see Hef :(
San Diego!
driving from San Diego to LA:
the view from our beach-side condo <3
mmm another expensed lunch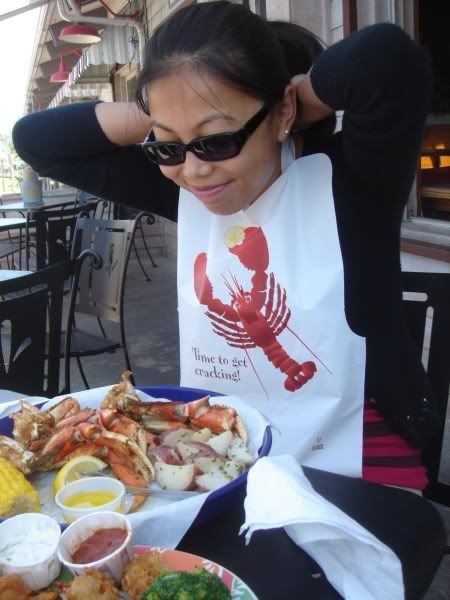 the beach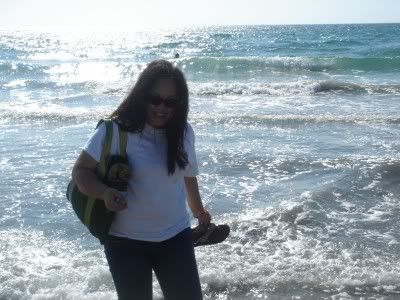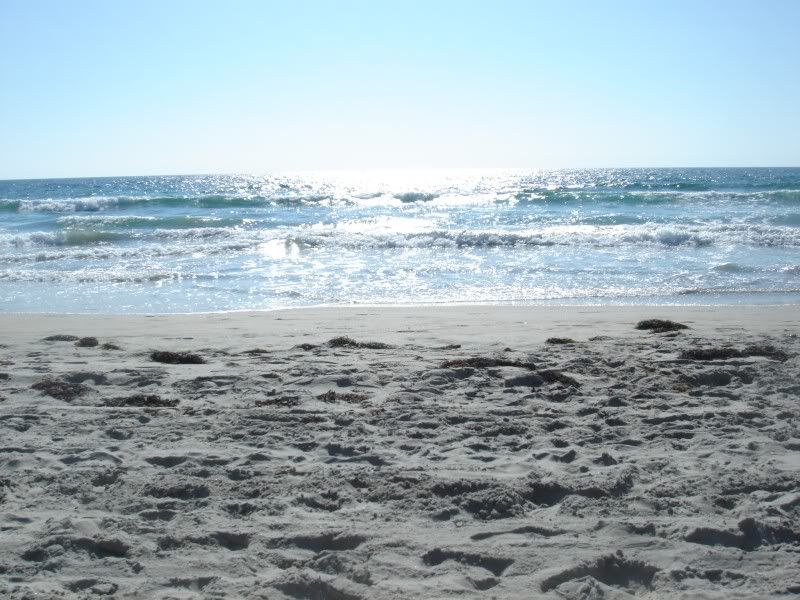 this dude wiped out right as I took the picture
feet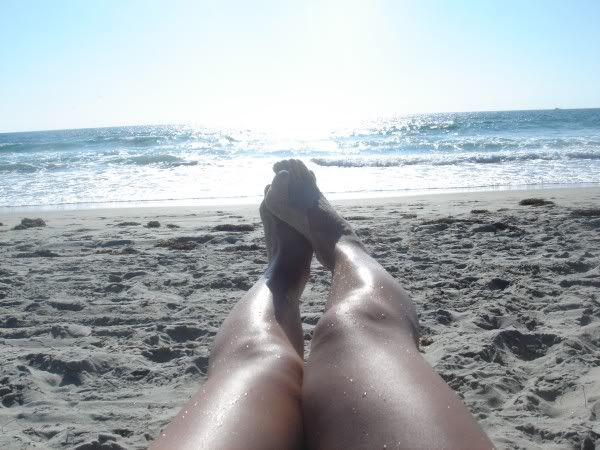 the end!