The Good...
Eva Longora from Desperate Housewives - totally reminded me of Sarah Jessica's Chanel, except Eva's is Oscar de la Renta
Cate Blanchett - I think someone is stepping on her dress in this picture. the color is so pretty...plus I love long trains =)
Jennifer Garner - hehe this dress reminds me of Nicole's Moulin Rouge dress =D
Teri Hatcher - so...silver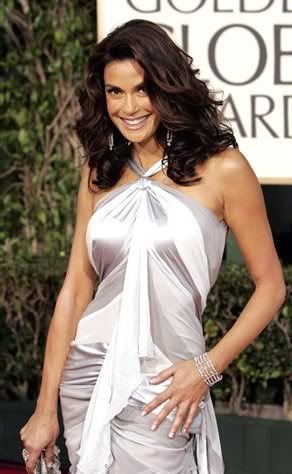 Renee - I think some of Jack White's pastiness is starting to rub off on her. but I looooove her shoes
Nicole - I didn't like this dress at first..it kinda reminded me of a peacock...but the more I look at it, the more I like it
Mischa Barton - I think this is the first time I've liked something she wore
Minnie Driver - Minnie is awesome. Don't hate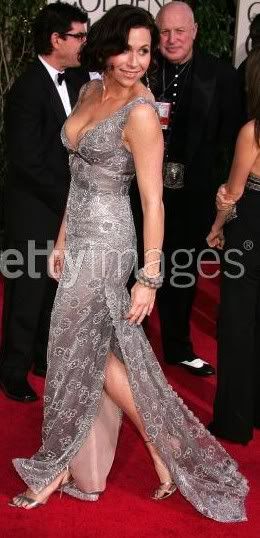 Mariska Hargitay - SHE WON FOR BEST ACTRESS IN A TV SERIES - DRAMA!! =D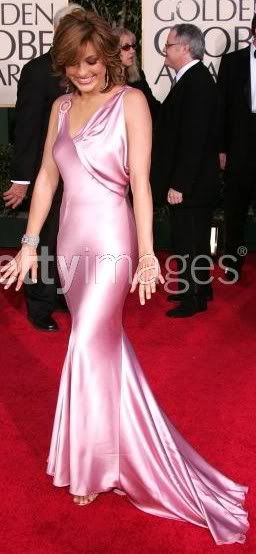 Kate Winslet - she's so cool...
The "OK"...
Uma Thurman - is she getting married..?
Scarlett Johansson - she likes to do "old hollywood" but not one of my favorites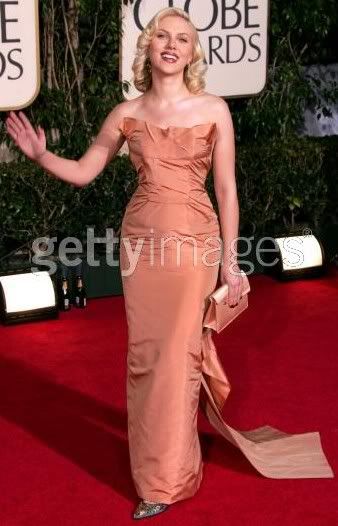 Portia de Rossi - too simple
Maria Shriver & the governator - it looks like Emmy Rossum's dress (see bottom of the page) on crack
Kate Hudson - what's with the hole?
Hilary Swank - looked much better on TV. I still think she looks like Matt Damon in a dress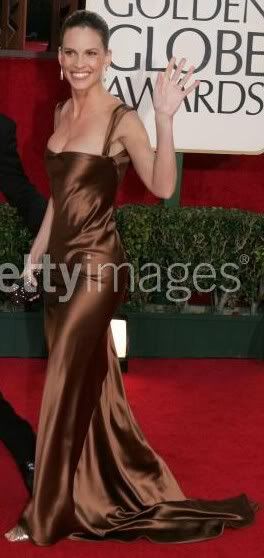 Halle Berry - woah she was like thisclose to falling out of her dress. hate the ruffles. ew.
Claire Danes - the top looks too casual to me
Debra Messing - her hair and makeup were perfect. Maybe pick a better dress next time?
Charlize Theron - looks like Nicole's dress minus the peacock feather. I hate her hair
The Ugly
Glen Close
Joely Richardson - the dress isn't too bad...she just looks so uncomfortable in it
Diane Keaton - wtf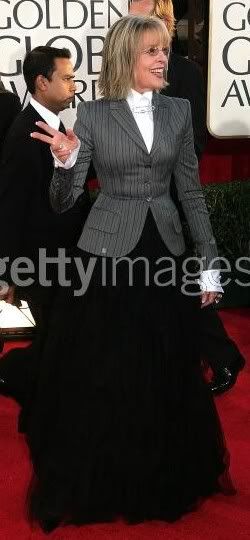 Ashley Judd - now I remember why I hate her
Anjelica Huston - hellooo Morticia Addams
Paula Abdul - does she ever get it right? the bottom looks like it went through a shredder and the top looks way too tight
Natalie Portman - if you have a teeny tiny waist...define it. don't hide it under my grandpa's wife-beater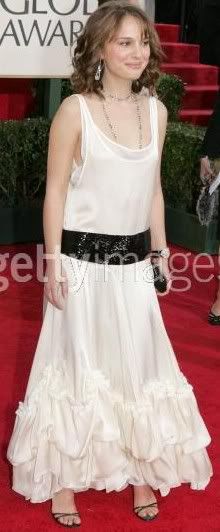 Megan Mullaly - she looked hung over
Worst Dressed Man - Johnny Depp
Best Dressed Man/Men - if you couldn't see this coming...you have issues. Ewan & Gerard! My homeboys =D (blame Getty for the bad picture of Ewan)
Worst Dressed Women - three-way tie... Lisa-Marie Presley, Diane Kruger, and Sarah Fergueson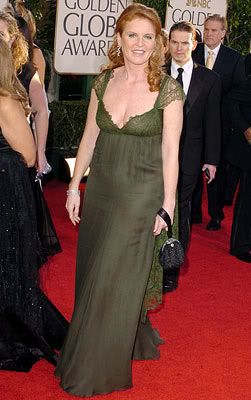 Best Dressed Woman - TIE! Naomi Watts and my Phantom homegirl Emmy Rossum =)
so pretty!
The Oscars are only a month away!
psssst...check out my hilarious new icon