So the Oscars were predictable....what a waste of time -__-
I officially hate Beyonce for fucking up our song. And what's with the totally not hot mexican phantom??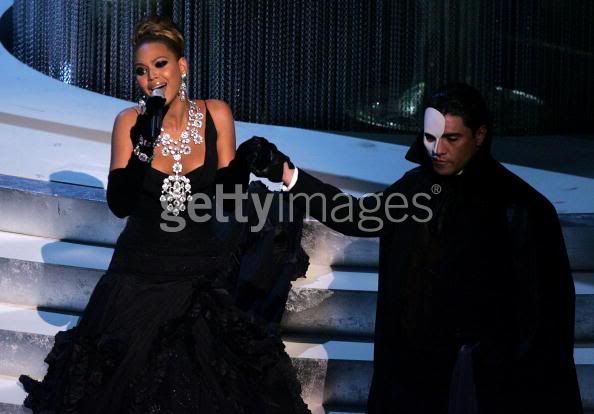 you think you have enough bling on your neck, Beyonce?
ok and seriously, almost all the guys there looked like shit...
these were 'aight...
Selma Hayek...somebody explain to me...how is it possible that her boobs are real when she's so tiny?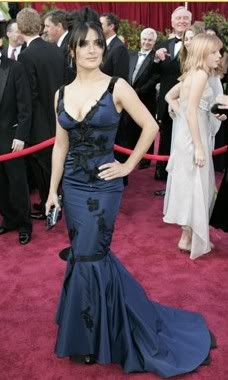 Natalie Portman with mom...the dress was pretty..the color needs to change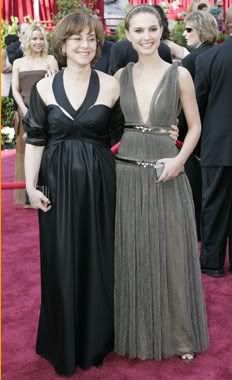 Kirsten Dunst - didnt love it didnt hate it, nice to see her not slouching for once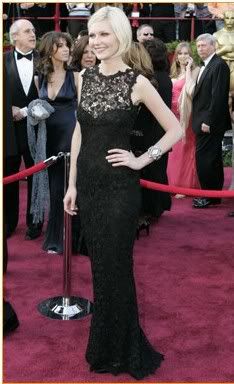 Kate Winslet - much love for Kate...it doesnt look too bad from this angle but the front was weird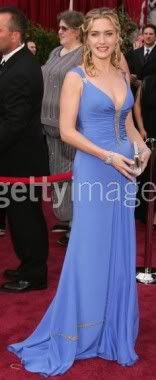 Penelope Cruz - kinda boring. still dont like her. Could anyone understand ANYTHING she said while she was presenting??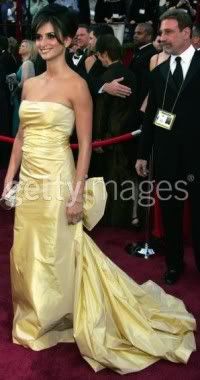 Halle Berry - not digging the one-shoulder look. I dont think I like her with long hair. It looks all flat and stringy...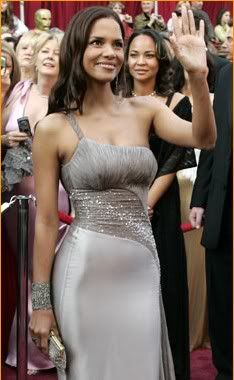 Drew Barrymore - hers was a bit plain too....hair/makeup was pretty though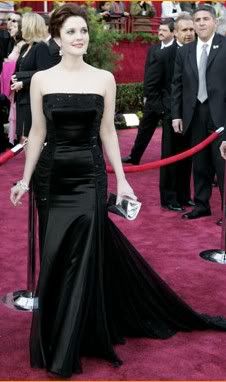 Catalina Sandino Moreno (Maria Full of Grace) - her dress was nice. too bad Beyonce had to muck things up yet again by wearing the black version 3 weeks ago to the Grammys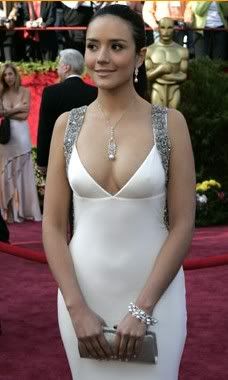 Beyonce - ugh let's not talk about her.....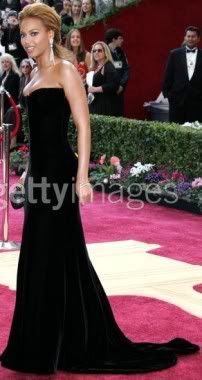 Dresses that sucked...
Zhang Ziyi - HAHAHA they pronounced her name ZEE ZEE YEE when she came out to present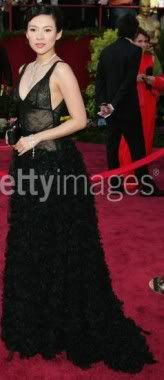 Scarlett Johansson - gets my worst hair award for that birdsnest on her head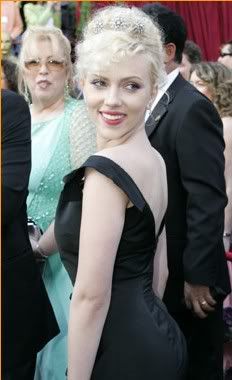 Laura Linney - totally reminded me of Jennifer Connelly's 2002 Oscar dress...

Gisele - Brad? Jen? is that you?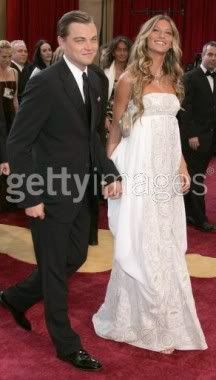 Charlize Theron - haute couture should not be worn to the Oscars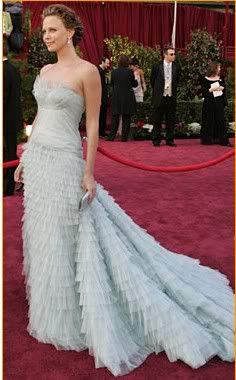 Gwyneth Paltrow - for once, get a top that fits...and is the bottom...inflated..?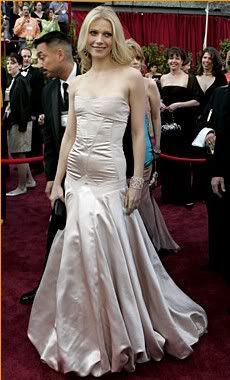 apparently everyone choose to go red/strapless this year...
Jamie-Lynn Discala, Jessica Simpson, Renee Zellweger, Sandra Oh, Emmy Rossum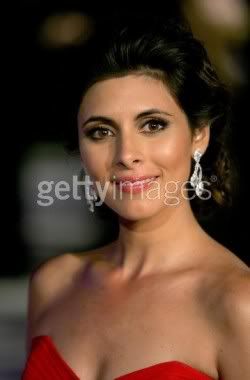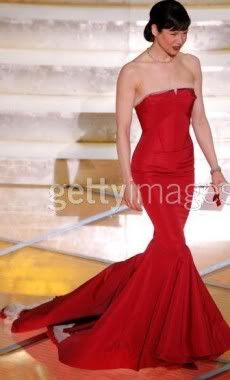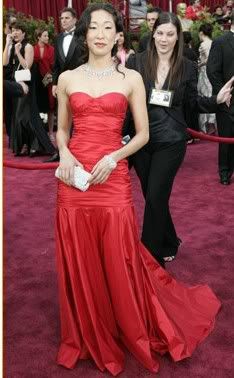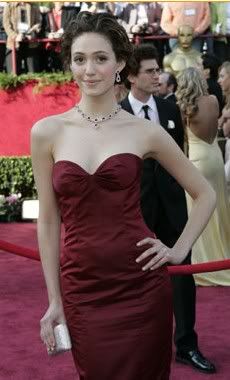 Worst Dressed Woman: Hilary Swank - why was everyone so obsessed with this dress?? It's so ugly....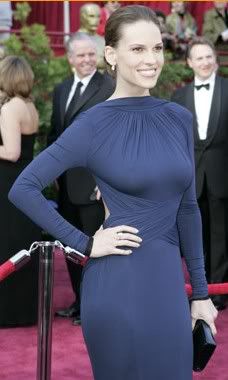 Best Dressed Woman: tie - Cate Blanchett & Emmy Rossum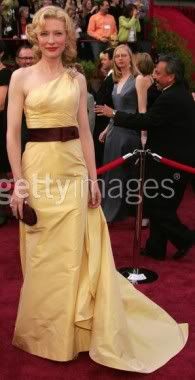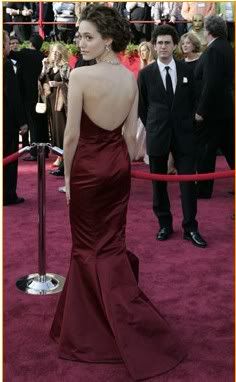 Worst Dressed Man: EVERY GUY WHO WALKED THE RED CARPET. seriously what the hell was going on with the guys??
guy from Counting Crows [wtf], Alesandro something [why is his tie all wrinkled and shit?], Jeremy Irons [wow he looks gay], Johnny Depp [omfg I HATE his style], Lou something [enough with the white jackets. they're not cool], P Diddy [why does his jacket look like it's painted on?], Orlando Bloom [wtf happened to his tie....], Robin Williams [red on the ladies = hot. red on Robin = not], Carlos Santana [I thought the Oscars are supposed to be way formal...?]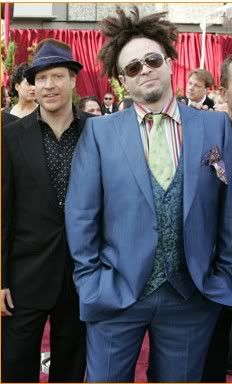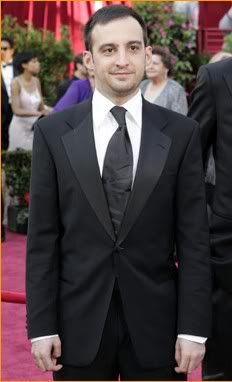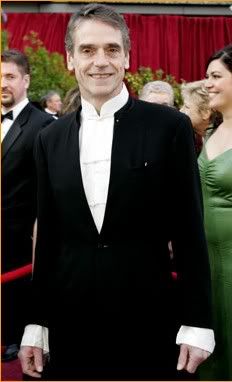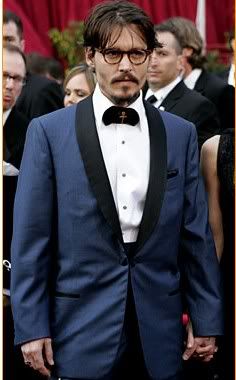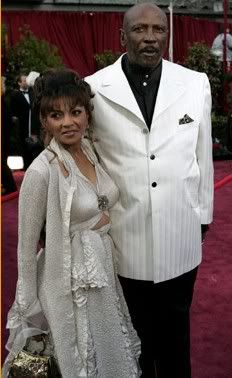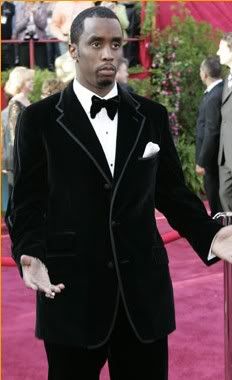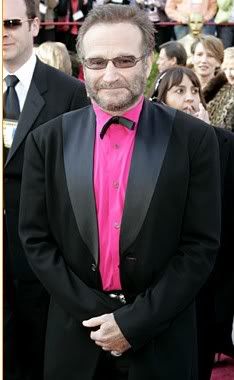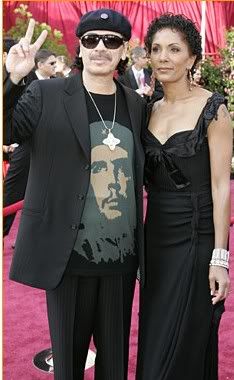 but I guess I'll give the worst one to Usher. only because he's such an ass.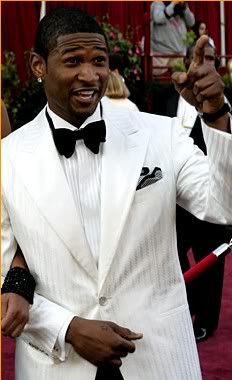 Best Dressed Man: believe it or not, there was at least one guy who looked hot. Too bad he didnt do the red carpet and went straight to the after party instead. Who is it?......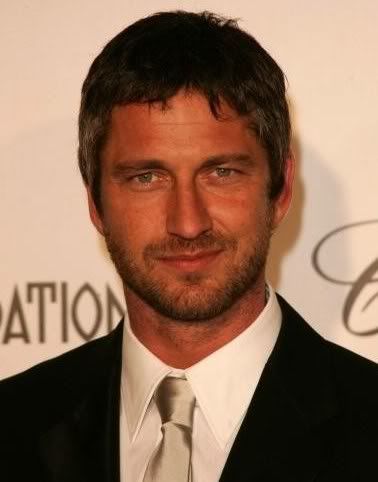 who else but Gerry Butler. =) I'm so proud of him and his new stylist.